A school becomes truly effective when its culture promotes social and emotional well-being for students and teachers. To create this sustainable culture, schools, organizations, & communities will benefit from a Resilience Coach leading the on-going implementation of trauma-responsive best practices.
Led by the ESSDACK Resilience Team with Tamara Konrade and Jim Sporleder, this professional learning experience is designed to train members of your staff to become effective Resilience Coaches. Each member of this team brings a unique perspective that will create the mind and heart shifts necessary to lead and empower students, families, and staff.
Resilience Coaches will be equipped with the skills needed to lead practices designed to improve academic, organizational, and community outcomes.
Your course registration enrolls a team of two school personnel. Together, they act as the initial implementation team for your organization. We encourage this team to be made of a counselor, social worker, or classroom teacher and an administrator. Throughout the 12 months of training, the Resilience Coach will continue to receive coaching sessions from the ESSDACK Resilience Team, participate in ongoing webinars, and have access to a global learning network with a range of shared resources.
This opportunity should only be considered for schools or organizations that are already on the journey of becoming trauma-informed or are in the planning process. High commitment from the individual and district is critical to the success of the Resilience Coach.
Equipping Resilience Coaches Facilitation Team
Cohort Start Date:
June 9, 2021
Synchronous Meeting Dates:

9am-3pm CDT
9am-3pm CDT
9 am-11 am CDT
9 am-11am CDT
9am-11pm CDT


Training highlights and focus:
Synchronous and asynchronous learning
Creation of 12 month action plan for equipping and sustaining a trauma-informed building.
Eight professional learning modules for school facilitation
Parent/Caregiver training module
Brain Basics curriculum for K-12 classrooms
Effective co-regulation tools
Responsive coaching techniques
Supportive relationship building
Strategies for creating and implementing a trauma-responsive culture
Developing a wellness process ensuring trauma-informed care cultivates resilience in staff
Creating parental involvement and partnering
Year long support:
Runs June 9, 2021-May 31, 2022
Ongoing virtual coaching and consulting sessions for Resilience Coach Team
Access to live & archived webinar
Weekly email support
Professional Learning modules to facilitate with your school faculty and staff
Global learning network
Shared resources
Email [email protected] to discuss registration.
Your Instructor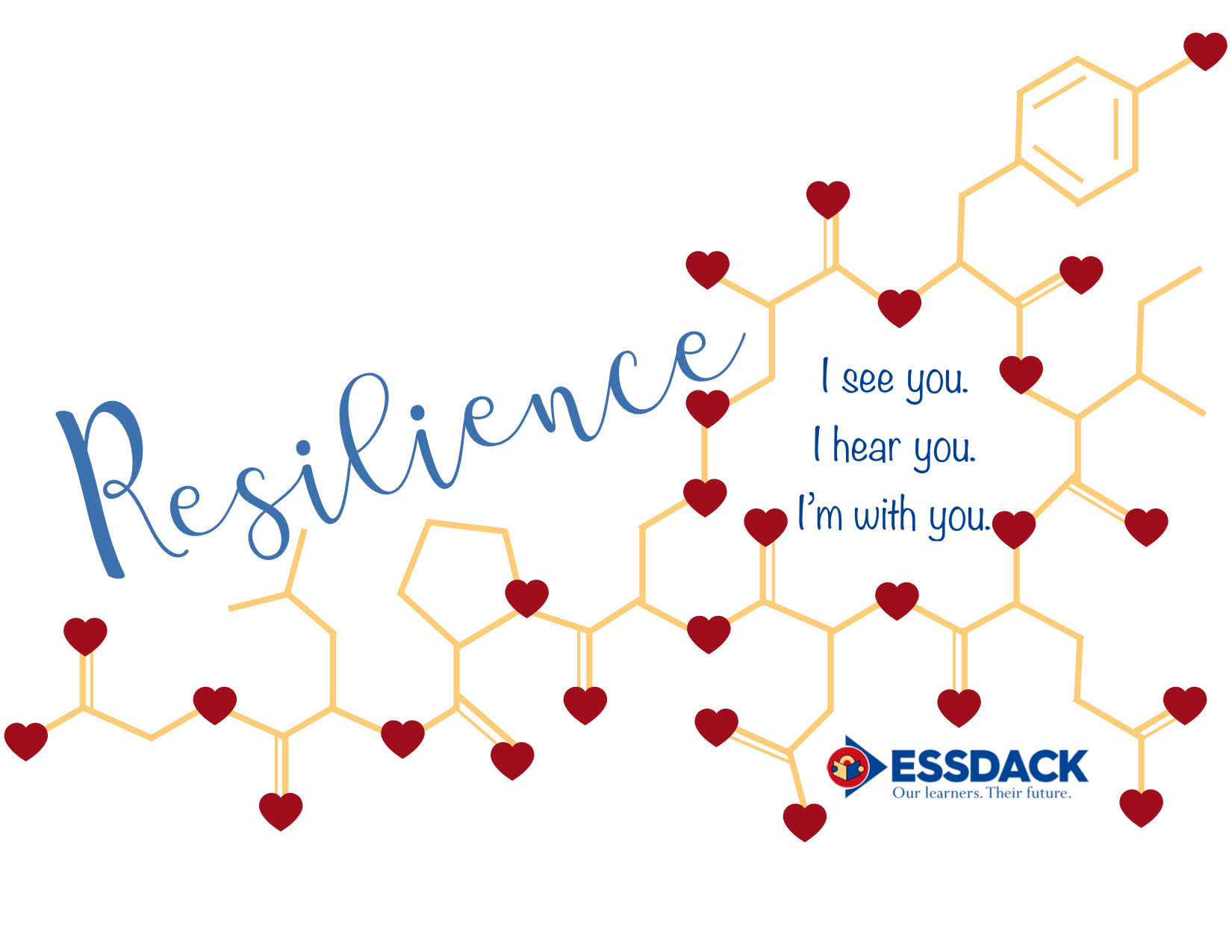 The ESSDACK Resilience Team believes a Trauma-Informed organization becomes truly effective when a culture exists that promotes social and emotional well-being for students and teachers. This is accomplished through the building of resilience.
The team, consisting of Rebecca Lewis-Pankratz, Katie Perez, Ginger Lewman, and Carmen Zeisler have been rooted in this movement for decades and are grateful to help your community grow, together.
Course Curriculum
Equipping YOU: Becoming a Resilience Coach
Available in days
days after you enroll
Roles and Responsibilities of School Personnel
Available in days
days after you enroll
Frequently Asked Questions
When does the course start and finish?
This course starts on June 9, 2021. While the work is never truly finished, the year of support runs through May 2021. At that time, you will have the option of joining our Equipped Resilience Coach Community to continue learning as you support your school's journey to becoming trauma-informed.
How long do I have access to the course?
This course is designed to run from June 9, 2021-May 31, 2022 After that, you will have the option to move into our Equipped Resilience Coaches Community for free where you will still have access to the professional learning materials and resources.