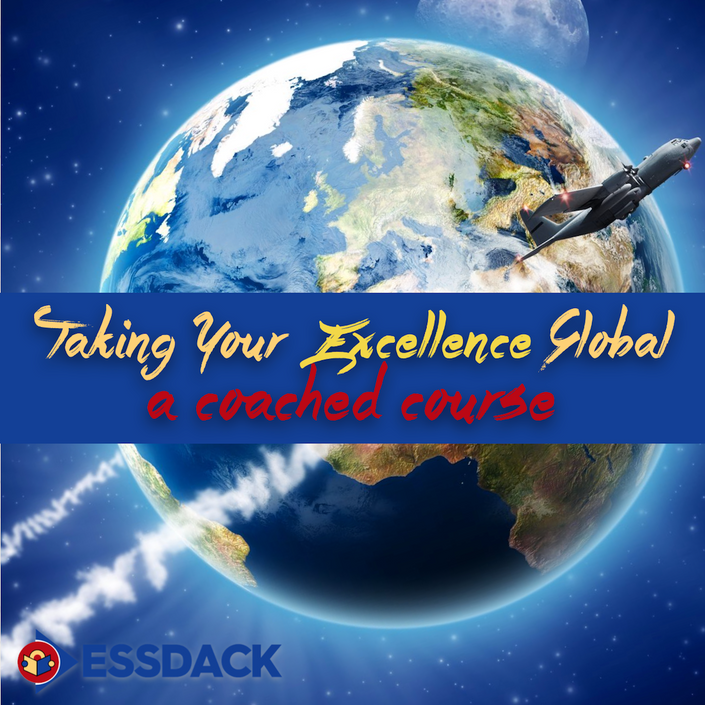 Taking Your Excellence Global, COACHED course
Everything you need to know about getting your brilliant ideas to a world-wide audience
Enroll in Course

You've been working hard, polishing your message and delivery style. People tell you that your work with them has been exactly what they needed.
And you're getting good solid work, but that next level is eluding you. Should you write (another) book?
Maybe you should blog/tweet/Pinterest/work more?
But how do you do that in the limited time you already have?
How can you do it all while still having a life outside of the daily grind?
And how do you attract the customers of tomorrow while still servicing the customers of today?

Join international keynote speakers, Kevin Honeycutt and Ginger Lewman as they hold back the curtains and show you their playbook holding a multitude of tried and true methods that will take your journey to exactly where you want to be, doing the exact work you want to be doing.
---
How it works:
This is our Coached course, which means that this course will run for 4 weeks, with LIVE coaching sessions each week.
You'll have 4 weeks of learning as a personal investment in your own career growth. Each week will included a pre-recorded lecture and guidebook that helps you focus on the most important part of this experience: YOU.
Each week, a new video seminar will drop on Sunday.
You'll WATCH it at your schedule during the week and WORK on your plan. Then, on a pre-scheduled day of the week you'll CONNECT live with Ginger and Kevin for a fun and productive Q&A based on that week's challenges!
---
Remember:
These chapter installments are designed specifically for your engaged interactivity every single week. Sure you get insider information, tips, and advice from Ginger and Kevin, but you also get a personalized guidebook that helps to solidify a plan that's made just for you and your goals! AND you get a BONUS time every single week of live Q&A with Ginger and Kevin!
It's so much more than just listening to a couple people "wonk-wonk" their way through an advice webinar. This is a fast-paced opportunity for you to build your plan in real time. To invest in your own now and in your future.
Each week of the challenge, you'll log in to a pre-recorded 1.5-hour webinar where you get the full layout of our playbook jam-packed with useful, right-now strategies, as well as next-step opportunities. This session is made more tangible with a downloadable guidebook where you get to solidify and make real your own personalized plans! THEN, toward the end of each week, mark your calendars, because you'll get to connect LIVE with Ginger and Kevin. At the end of 4 weeks, you'll walk away with a clear path for yourself, your family, and career satisfaction.
Your Instructor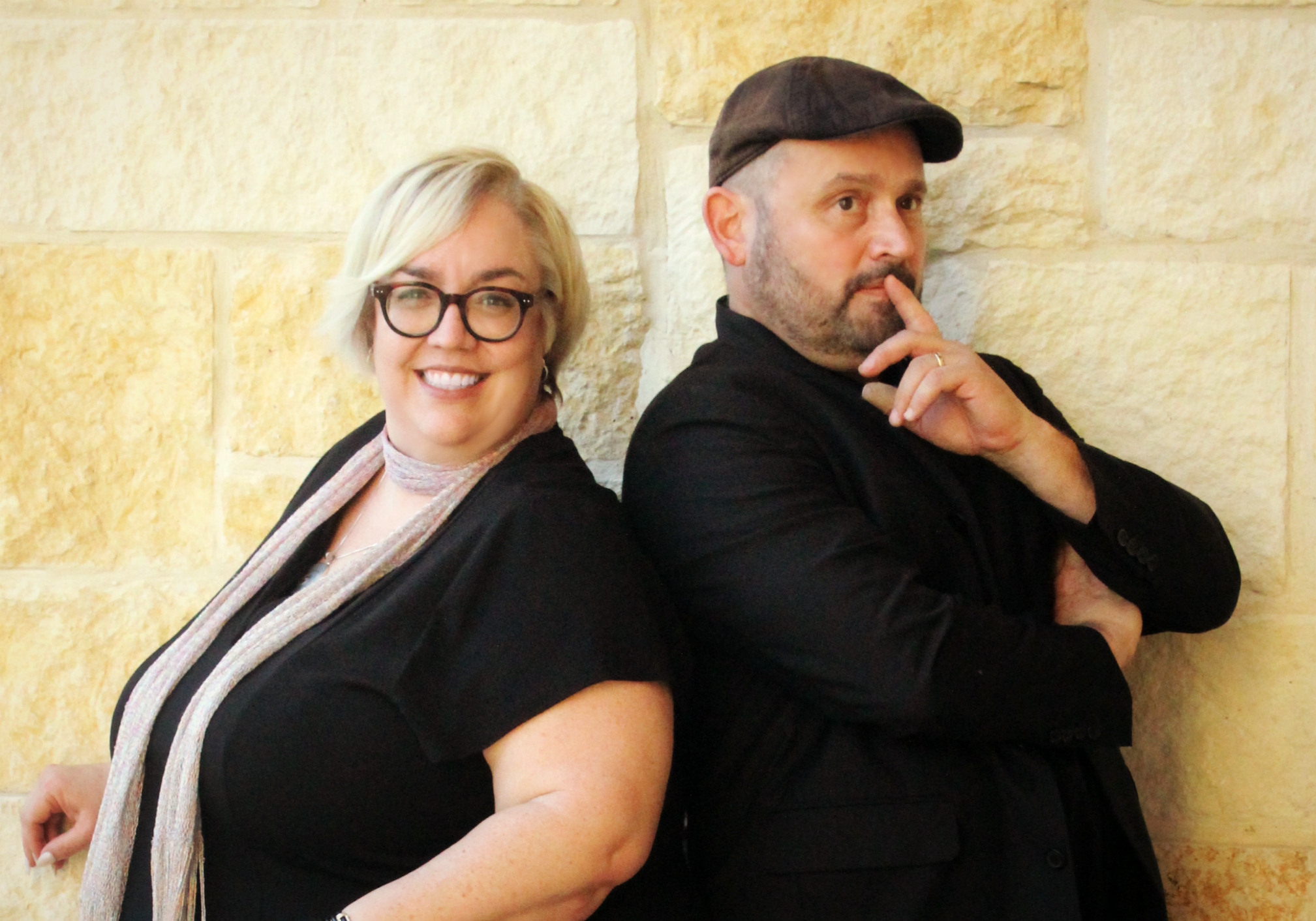 Ginger Lewman an education consultant and international keynote speaker with ESSDACK, a non-profit education service center based in Hutchinson Kansas. She specializes in Project/Problem Based Learning, maker education, technology integration, and gifted & high ability learners.
"I'm passionate about helping educators rethink what teaching and learning can be in today's world."
-----
Kevin Honeycutt is a technology integrationist and a staff developer from Central Kansas. He spent 13 years teaching K-12 art and now travels the country and the world sharing ideas with educators. His website kevinhoneycutt.org is a valued treasure house of resources for educators.
Kevin grew up in poverty and attended school in many cities across the United States. As he witnessed education around the country he collected powerful experiences that still influence his conversations and his work with educators. In his life he's gone from being an at-risk kid doing stints in foster care to traveling the globe talking to audiences of educators, business people and kids.
Course Curriculum
Live Q&A with Ginger and Kevin! (all mtgs at 5pm Central/4pm Mountain)
Available in days
days after you enroll
What you'll learn
In "Taking Your Excellence Global," you'll learn how to get your name and brand out to the right channels using powerful social media tools to become, and stay, known as a premier expert and as a human being with a heart. We'll look at 1) which tools and outlets are best, 2) how to find THE key players to connect with to get hired, and 3) how to wrangle our social media network into a well-oiled machine that doesn't take over your real face-to-face life! And that's just Chapter 1 (Week of Oct 14)!
On Chapter 2 (Week of Oct 21) we'll learn the daily realities of life on the road...when the road is farther than a day's drive away from home. How do we maintain that work while continuing to learn and grow ourselves while on the run ... ie, staying productive while in motion? How do we keep the travel and life on the road from killing us? How do we make that five-minute friend and then convert that conversation into a high-value connection? The truth is that while on the road, our relationships tend to take a shallow-level track and it's easy to let most of the conversations slide into a blur of faces with no names ... and missed opportunity. We'll share reliable strategies to manage and leverage these daily realities for success!
On Chapter 3 (Week of Oct 28) we'll spend a moment on a Master's level presentation class. Sure you're good. But are you getting standing ovations each time you speak? This isn't an ego-trip. It's people showing their deep appreciation and a connection to your message that will get embedded into their daily lives. We think it's pretty important to hit that home run every time you want your audience to remember your message.
Chapter 4 (Week of Nov 4) isn't just a review day; it's packed wall-to-wall with nuggets of wisdom and experience. So you've found success with your message. Now how do you keep your market growing...and growing...and growing? How do you and your brand evolve to stay important in a fast-changing conversation? As a working leader, how do you continue to shape the conversation in the field, staying engaged and engaging? When everything goes right, what's your personal plan to sustain growth and amazing success? What new things will you do to grow the You that you want to be?
By the end of these 4 weeks, you'll have a plan in hand, packed with great strategies, proven ideas, and more go-to fingertip resources than you can imagine!
This format combination of pre-recorded and live sessions is intentionally designed to help you maximize your time and efforts; it's intentionally designed for your busy life when you're ready to take things to the next level.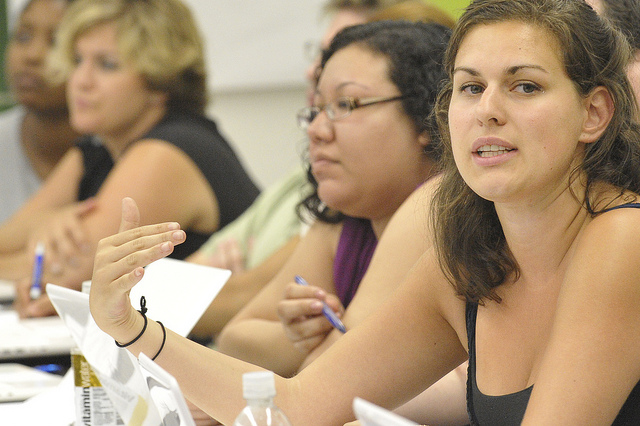 "We have a lot of professional development that mean nothing to us, but [Kevin] changed that on Wednesday in Janesville! [He is] by far the best motivational speaker I have ever heard! [He] motivated me! I laughed and I cried! Thank you for such a great message! "
- teacher, Janesville, WI
Too many people watch the calendar flip past their lives as they spend their days working hard ... harder than they want to, if the truth be told.
If you you are ready to take your message global, then this course is for you!
All it takes is a little time to invest in you ... and the willingness to step outside the fence that's keeping you inside the confines of your current rut.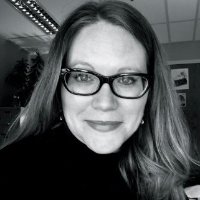 I have never met a more engaging presenter than Ginger. Her energy, creativity, humor, intelligence, and warmth draw people in and keep them wanting more. To watch Ginger in action is akin to participating in a master class for teaching.
- Kristina Ayers-Paul, Assistant Professor, Purdue University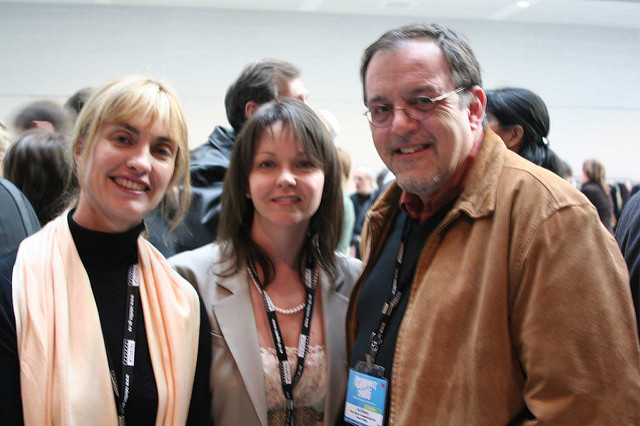 "Thank you for your inspiring and thought-provoking keynote presentation at our Wisconsin Association of School Boards State Convention today. I was so inspired that I also caught your follow-up 'Visionary Leadership' break-out session. You are an extremely gifted and talented presenter. In 20 years of attending our state convention...I will admit that your presentation was THE best I have witnessed!"
- school board member, Wisconsin
Frequently Asked Questions
How does this work?
When you sign up, you have access to videos and resources for each of the weeks. View them at the start of each week. Then at the end of that week, you'll connect with Kevin and Ginger live to take your learning deeper!
When does the course start and finish?
The course starts the Week of October 14, 2018 and lasts through the week of November 4, 2018. We'll meet live 1 day each of those 4 weeks.
How are we meeting live?
The dates for the live meeting are set and you'll have access to a link to a private Zoom meeting room where you can chat with Kevin and Ginger. Ask them questions. Build something during the week and then ask for feedback during the live sessions. Basically the live sessions are just for you!
What if I miss one of the live sessions?
That's ok! We'll record the sessions or reschedule, depending upon the course participation.
How long do I have access to the course?
How does lifetime access sound? After enrolling, you have unlimited access to this course for as long as you like - across any and all devices you own.
What if I am unhappy with the course?
We would never want you to be unhappy! If you are unsatisfied with your purchase, contact us in the first 10 days and we will give you a full refund.