Why should we care?
What can it look like when we intentionally keep our mouths shut and let our kids dig into our content? When we no longer rely on the traditional social studies lecture to deliver information? And when we're asking kids to solve problems and to think historically.
During this self-paced course, you'll explore the research more deeply and discover a variety of instructional strategies and resources that can help you as you integrate an inquiry-based instructional model in your social studies classroom.
This free introductory section highlights some of the research around why and how we can move from a traditional lecture style classroom to one focused on students and solving problems.
Parts Two through Five will highlight specific resources and activities you can immediately implement into your instruction.
As you travel through the course and have questions, let know how I can help!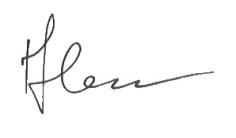 Let's start by getting a taste of what direct instruction vs. inquiry learning can look like by reading this article I wrote in early 2021. Be sure to read the Washington Post article that I reference. (You can also access a PDF version of the Post article.)
These two articles lay the foundation for why inquiry-based learning can be so powerful. One of my favorite paragraphs in Kohn's article:
"And the more ambitious one's goal, cognitively speaking, the less likely one is to reach it by having students sit and listen. This is true because we are not empty receptacles into which knowledge is poured; we are active meaning makers."
After reading the two articles, ask yourself:
Does the experience I describe in my article sound familiar? Have you ever had a day when you thought you nailed it but later it became clear that you didn't?
Was there ever a day when you really did nail it? When your kids were so into that they didn't want to leave your room?
What did you do differently on those two different days?
Now we can begin digging deeper into the research and get a sense of how other educators are applying that research into their instruction.
-------------
Let's continue our exploration by browsing through an infographic from Model Teaching and watching a four minute video from InquiryEd.
Ask yourself:
What are some connections you're seeing between the infographic, the video, and what Kohn has to say in his article?
How might those connections impact the types of activities and resources you use as part of your social studies instruction?
-------------
Our final introductory step is to read two articles that go into a little more detail about the research and what it can look like in your classroom:
After reading these last two articles, create in your head (or on actual piece of paper!) a simple T-Chart. Label one side "Likes" And the other side "Wonders."
Fill in the "Like" side with a list of things from the articles that you Like / Agree With / Makes Sense to You. Fill in the "Wonders" side with a list of things that you Wonder About / Question / Disagree With.
Then ask yourself:
How might the research and examples change what happens in your classroom?
Why might these changes make sense? Are there any reasons why changes might not make sense?
At the bottom of your T-Chart, write a short response to this prompt:
What is your main takeaway from the mini-research project you just completed?"
-------------
Throughout the course, we'll ask you to reflect on what you see, listen to, and read. But reflecting in a vacuum is boring. And it doesn't really force you to support your thinking, so be sure to share your thoughts and ideas with a colleague down the hall or others in your Personal Learning Network. We know that this sort of metacognition helps cement our learning.
We're also going to be asking you to post some reflections on a Google Form when you've worked through this course. So talking with others is a great way to refine your ponderings!
(And if you are planning to use this course to add graduate hours or for PDC points, this reflection process also helps us make sure you get full credit!)
Complete and Continue